Score One (or More) for Rizzo in Cubs Debut
Midweek musings: Anthony Rizzo sharply hits a ground ball to short in his first at-bat with the Chicago Cubs on Tuesday night (June 26). The play is initially ruled an error but is changed moments later to a single. Later in the Cubs' 5-3 victory vs, the New York Mets at Wrigley Field, he hits a ball that generally is regarded as a single. Rizzo, who ended up at second base on the play, is credited with a double. Let the record show that Bob Rosenberg, the official scorer at the game, is a friend. But some of us are wondering at what point fly balls that end up in outfielders' gloves on the warning track will be credited as home runs? Just kidding, Bob. Looking at life through Rosie-colored glasses? Rosenberg is too true a professional to be influenced by outside forces.
* President Barack Obama was in Boston on Monday and mentioned newly traded third baseman Kevin Youkilis as an aside in a speech. What followed — depending on party (Democratic or Republican) or team (Red Sox or White Sox) loyalties — was a sound that either was boos or "Youuuu" (for Youkilis). "You gotta know your crowd," Obama said. Mitt Romney tried to make a campaign issue out of it. Something says if the former governor of Massachusetts thinks he will carry that state in November because of any Obama remarks concerning Red Sox Nation, his chance of success is only slightly greater than the Cubs' of reaching the postseason this year.
* Speaking of presidential politics (which no doubt is a major reason that you visited this site), I'm wondering whether expanding pro teams' rosters would count as job creation.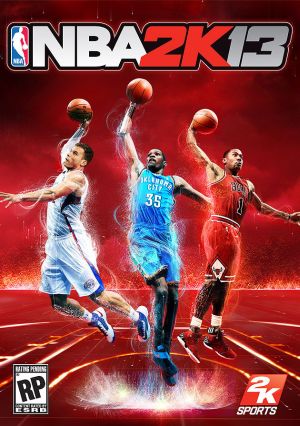 * Speaking of Youkilis, he went 1-for-4 in the Sox 3-2 victory at Minnesota. Youkilis has hit safely in both games with his new team. Which means, if he plays in most every game, he will tie Joe DiMaggio's record of hitting safely in 56 consecutive games on the road at Baltimore or Detroit in late August or early September. The mark has lasted since 1941. Of course, Rizzo would surpass Youkilis a day or so later and will have at least two hits in each of those contests. There's no such thing as small sample size, merely small minds unwilling to embrace greatness (OK, maybe unwilling to embrace reality, but what fun is that?).
* Miami Marlins manager Ozzie Guillen was ejected from the 28th game of his big-league tenure when he argued about balls and strikes in Tuesday's 5-2 loss to the visiting St. Louis Cardinals. The 27 previous ejections came with the White Sox. Guillen was arguing on behalf of Carlos Zambrano, whom Guillen lifted after 6 2/3 innings and 125 pitches. Not to say Guillen has mellowed, but he did admit after reviewing the tape, the umpire had made the correct call. Then again, with his team 3-17 in its last 20 gmes, Guillen may be less mellow than it is a case of being in shock.
* Michael Jordan's Charlotte Bobcats have traded for Detroit Pistons guard Ben Gordon (the former Chicago Bull) and a lottery-protected 2013 first-round pick for Corey Maggette. With Maggette in the last year of his contract and Gordon having two years left on his deal, the trade figures to benefit Detroit financially. Still trying to figure out how it might improve Detroit in any other way.
* Speaking of the Bulls (OK, even if we weren't), fans hoping to see Derrick Rose playing basketball sometime sooner than late in the 2012-13 season will be able to do so. Well, as far as video games go. The Bulls guard, who underwent surgery for his anterior cruciate ligament, is on the cover of "NBA 2K13″ aling with Kevin Durant and Blake Griffin and Derrick Rose — will grace the cover of "NBA 2K13." The game is to be available in North America on Oct 2 and elsewhere on Oct. 5.
* Speaking of the Luvabulls (OK, we weren't, but does that really matter?), here is Catherine R. as we continue to focus on the lovely ladies of the dance team — even if the NBA season is over. For her video, you can click here. Catherine is one of the 2011-12 co-captain. And if all this seems slightly gratuitous, let me assure you the Luvabulls are anything but that!
***
If yesterday was Tuesday (which, if today is Wednesday, seems an overwhelming likelihood), then it was time for a "Love in the Wild" viewing party with Yanina Beccaria, former Chicago Blackhawks Ice Crew member turned reality TV star. And so it was. Another fun time with Yanina and friends. Thank you, Yanina.
But enough about that and on to the news about the show's host Jenny McCarthy. After all, she is on the cover of Playboy that is out Friday (June 29). CelebTV.com's Kelli Zink has the details
***
Nora Ephron was a great writer and movie director. OK, so that's an understatement. She died Tuesday at age 71. For a deeper look at life, you can read the Los Angeles Time story here. Like many creative types, her work will live on.
***
Advertising opportunities are available on ElliottHarris.com. For information and rates, contact sales@elliottharris.com.